Tamralipta Patra | Junior Lecturer, LOCUS, Pondicherry, India
Where the mind is without fear, and the head is held high
Where knowledge is free.
RABINDRANATH TAGORE
In this land of so much diversities in language, religion, cast, creed, flora, fauna, games, policies, etc. Where does the education actually stand? Our country has given countless numbers of policies to make sure education is getting universalized. But do they have any idea of how many people are actually aware of it? Talking about human rights, do people know what actually they are?
Education! A very simple word with a very simple meaning. But somehow, it is getting complicated day by day. Because it does not involve, learning of values, but more of seen as a money making machine. When interviewed many students in the urban area, it was sad to learn that they want to be educated, to get good jobs. They have no clue about how many people have basic education and what all common illiterate people face. Even the schools are so turning into business hub, they are emphasising on how their students can get full marks, or crack entrance exams, instead of teaching moral values, and more importantly the meaning of education. While, taking the scenario to the rural area, minority groups, under representative groups, backward people, they have nothing to do with the right, they find no point in sending girl child to school. What they need is basic amenities like food, shelter and home. But they don't care about education. When asked they said- Padh likh ke kya hojayega? (What is the point of studying?) . It was bit shocking for me, because I thought the policies are creating an impact, but no they are not. But I don't want to ponder around the negative points, but there are many parents who still believe education can change the world, and put effort to make sure, their children are at the right track.
India, is such a country where people do work, keeping the thought, what others will think of them. So, mostly, they do something to please others, not for themselves. This has taken huge toll on private schools. Parents whose monthly income is so low that they can't afford proper meal for a day, are running behind admissions in rich private schools for their children, not because they give quality education but because the society will question you, that you can't afford a good school for your children! And children these days don't bother about the education too. This is where our great country is leading to. But to be very frank, many NGO's have taken initiative to make sure that the true essence of education must reach to those, who are in need. The government is trying to make an effort to do the same. Somewhere, privatisation is acting like a poison and killing the education system. People are blind folded with emotion, where they fail or rather neglect to see the coming danger, which they are going to face. Many cases of child labour, early marriages are seen, but they remain unattended.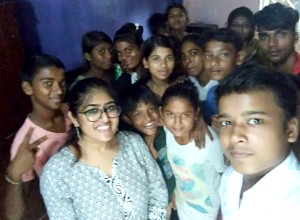 The facts and figures of suicide is increasing day by day because of not cracking engineering/medical entrance exams. This is the present scenario of this country. It is necessary and that the parents' has the right to choose the kind of education given to their children, but cannot compel to do something which they don't like. For example, it seen that parents want their kid to be a doctor, where the child has dreams to become an architect. The child where he is good at arts is being forced to take science. In this way, he /she loses interest and at the same time fall under depression. These things parents fail to observe. Considering the University education, it is solely based on the merit system and yes reservations are there too, but somewhere in that the general people are getting knocked out of the competition. Still, there are no policies on the same. But considering inclusive education, we could see some developments at all levels. Different governing bodies in the field of education like NCERT, NCE, NUEPA, etc. are putting all efforts in order to make education universalized. This journey has started during the colonial times, like the Kothari commission, followed by National policy of education, NCF and many more, till date.
As, they days are passing by, we need to make sure that every individual of this country must be aware of the human rights. No matter from which place they belong. Massive campaigns needed to be done, where individuals have a clear idea of the articles of the UN and implement it whenever need and lead life with dignity. Schools and colleges must stop making business goals out of education, rather give students a wonderful life and make them know their purpose/importance in the future. Government, school teachers and parents must walk hand in hand, this is the time, where the actual development starts. Education must be for all and free for all at all the levels which will help students coming from very poor background to explore further. It is important to note that, education is something very serene and sacred, to taste its beauty, we must dive into it and enjoy its ambience.