Mary Cathryn Ricker
AFT Executive Vice President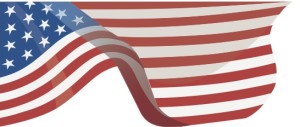 As the first global call for free and compulsory education for all children, the United Nations' Universal Declaration of Human Rights is a milestone document that formalized the fundamental human right to education. There is no doubt that the UDHR has led to vast improvements in access to high-quality public education over the six decades since its ratification. However, much has changed in education since the United Nations adopted the document in 1948. Today, human rights and the right to education are attacked on a daily basis worldwide. Despite the gains that have been made, our collective human and civil rights work is far from complete. The UDHR's education declaration must be refreshed and modernized to establish more ambitious and specific goals, with specific reference to the rights of girls to education, as well as the rights of all children to early childhood education and secondary education.
Although the UDHR states that "everyone has the right to education," and makes clear that all people are entitled to every right set forth in the declaration, regardless of gender or other characteristics, many countries still have enormous gender disparities in education. Today, more than 60 million girls around the world do not attend school. In recent years, some activists, like Nobel Peace Prize recipient Malala Yousafzai, have even been attacked for defending the right of girls to be educated. And in Nigeria, Boko Haram, a terrorist group opposed to girls receiving an education, kidnapped 276 female students from an all-girls secondary school. While the UDHR provided a great starting point from which enormous strides have been made, an updated declaration is needed to better protect and guarantee girls' right to education.
The UDHR also states that "education shall be free, at least in the elementary and fundamental stages," and that "elementary education shall be compulsory." However, the United Nations' new Sustainable Development Goals state that by 2030, all students—boys and girls—are to receive free primary and secondary education, an important improvement from the language used in the UDHR and the U.N.'s Millennium Development Goals. The UDHR should be updated to declare secondary education as a fundamental human right.
Since the UDHR's adoption in 1948, our world has become more globalized and economically liberal. These changes have allowed private, for-profit corporations to apply free-market practices to public education, treating learning as a commodity rather than a human right. In the Philippines, for example, the government has contracted with Pearson to create schools that are designed to fill niches for corporate partners in the global labor market, such as English call centers, rather than providing students with the education they deserve. Furthermore, the schools are marketed as "low cost," but enrollment fees are often too expensive for low-income families to afford. The UDHR can counter this trend by declaring all children should have access to free, high-quality secondary education.
The UDHR also should extend education rights to include early childhood education. The right to education starts at birth, so it is our obligation to advocate for universal preschool programs and to reject voucher and scholarship schemes that seek to limit access to fundamental education opportunities. In Brazil, mandated preschool has brought tremendous increases in early childhood education enrollment. If the UDHR made this declaration, more children would be prepared for primary school and ready to succeed.
Currently, there are more than 60 million displaced people in the world, the highest number since World War II, and more than half are estimated to be children and youth. These vulnerable groups especially need access to free, high-quality education, including at both the early childhood and secondary education levels. An updated UDHR declaration could support groups like the Education and Science Workers' Union in Germany, which has worked to integrate refugees into its country's school systems and to campaign for a more culturally relevant curriculum.
These proposed updates to the UDHR are necessary and not without precedent. The United Nations has previously built on its successful human rights work and expanded its guiding principles. In fact, the UDHR is an evolution of the Four Freedoms—freedom of speech, freedom from fear, freedom of religion, and freedom from want—that the allies adopted during World War II as their motivation to fight together.
The principles enshrined in the UDHR have helped unions and other organizations across the world promote human rights, including access to education. In the United States, for example, the National Association for the Advancement of Colored People succeeded in reversing "separate but equal" education policies, igniting a civil rights movement based off the fundamental freedoms stated in the UDHR. At that time, many labor activists joined the effort to ensure all students had equal access to education.
Internationally, the UDHR gave colonized African nations further legitimacy in their quests for independence from their rulers. Using the UDHR as a guide, individuals and groups were able to organize their communities and nations to ensure and protect their human rights.
It is clear that in an increasingly interconnected and economically disparate world, the education declaration set forth in the UDHR must be reviewed and refreshed to make it relevant for today. Together, we must further define the ideal of access to a free, high-quality education and recommit ourselves collectively to work toward it. Fortunately, there is no shortage of allies that can be marshaled to work together. With today's network of progressive, community-based teachers unions and domestic and international civil society organizations around the world, a more relevant education declaration will give us the latitude to deliver on the original promise of the UDHR and so much more.