Naba Kishor Pujari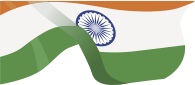 It is universally accepted that education enables the people for the fullest development of human personality, reinforces the respect for human rights, and helps to overcome manipulations and outdated inequalities of caste, class and gender. The importance of Education in India for children have multiple significance as the country hosts to around 19 per cent of World's population of children. Since India's independence, both Governments and civil society have been working to ensure children their right to education. The long struggle and planned movements have gave them success in establishing education a human right and not a service. The RTE Act 2009 was touted to be a landmark legislation that seeks to realize the fundamental right to education for all children in the age group of 6-14 years. But in terms of provisioning under the Act and looking at the implementation, the Act is being perceived as poorly implemented legislation.
If we look at groundswell of advocacy for making the right to education a fundamental right, campaigns were accelerated especially from 2000 onwards after the declaration of Dakar Framework for Education. It was expected that the six goals of EFA would be achieved as committed where India was also a signatory. The main targeted goal of Dakar Framework i.e. "Ensuring that by 2015 all children, particularly girls, children in difficult circumstances and those belonging to ethnic minorities, have access to and complete, free and compulsory primary education of good quality" was important with regards to the commitment under Millennium Development Goals. But it could never be achieved rather we had to restore our hopes further in Sustainable Development Goals (SDG 2030). Until there is a strong political will to work towards actualizing these mandates, we may again miss the goals stated in SDG 2030.
Emphasizing the importance of budgetary allocation to universalize elementary education in India Education in post-independence India, the Kothari Commission (1964-68) recommended an expenditure of at least 6% of Gross Domestic Products (GDP) on education and a greater remuneration for teachers. One of the most important contributions of Kothari commission was the call to develop a Common School System (CSS) that would help build a public system involving schools of equitable structures. However, the government expenditure on education has hovers around at just four percent of GDP. We are also in the back foot in terms of developing a Common School System Agenda in our government Actions.
Scarcity of teachers and trained teachers is a major issues in government schools that needs immediate redressal. Lack of monitoring of Schools also cause massive teacher absenteeism especially in tribal and other remote pockets of our country. The challenge to address the shortage of teachers and ensuring their attendance in schools are important. However, 18% (9 lakhs) positions of teachers in government-run primary schools and 15% (1 lakh) in secondary schools are vacant nationwide, according to data tabled in the Lok Sabha by the Minister, Human Resource Development which is a major cause of concern. The government must make serious measure to minimize the Human Resource gap by appointing teachers as per provisioning.
The Ministry of Human Resource Development, Govt. of India has set a 13 point indicators that all elementary schools need to comply as per RTE Norms. This includes infrastructure, toilet facilities, classrooms and teachers and so on. However, after seven years of completion of RTE Act in this country, there are still challenges that needs to overcome in order to make education rights in India a reality. The recently concluded Stock taking Convention 2017 of National RTE Forum has revealed in its report that only 9.5 percent of schools in the country had implemented the act so far and still millions of children lacked the opportunity to education. Referring to the 11th ASER report, the report highlighted that in 2016, 68.17% of schools surveyed had functional toilets in comparison to 47.2% in 2010. The learning outcomes which are the indicators of quality of classroom instruction have been found to be badly low.
Under the RTE Act, there was a provision that 25 per cent seats for admission in Private Schools must be reserved for Children belonging to Economically Weaker Section and the declaration wanted the government to cancel recognition of those schools but the Government has failed to do so in number of cases.
School closure is a major current issues in India that affects the National Public Education System at large. While our public schools are not able to maintain Teacher-Pupil Ratio, distance of school from habitations, drinking water facilities, separate toilets for boys and girls, ensuring participation of School Management Committees in effective functioning of schools, the government efforts are rather been diverted towards closing of schools with the only justifying point of mere shrinking numbers of children. The growth in the number of private schools, both recognized and unrecognized, has drawn children from the rural middle classes and the elites into the private schools. States like Karnataka, Orissa, Rajasthan etc., since 2009, have been reporting school closures and mergers rapidly.
Near about 1 lakh schools of India are either closed or merged as per the report even though there is no empirical data available to estimate these numbers. There can be several alternative measures to rethink why our government schools are failing to attract rather than taking decision to close the schools. There are greater roles of members of SMCs, local authorities, teachers and a child friendly school environment that can help children retain in schools or can attract new children to schools. Language has been a major issues especially in tribal areas where teachers from other regions find it difficult to communicate with children and vice-versa that demotivates children towards joyful learning. So our efforts towards school closure approach can be seen in other dimensions and we cannot accommodate solutions at the cost of children's deprivation to education.
Recently, Government of India has made Aadhaar (Unique Identity Number) enrollment mandatory for accessing an umbrella scheme like the Sarva Shiksha Abhiyan, especially for Mid-day Meal which is a clear violation of RTE Act. While this Act emphasizes on removing all barriers to education to achieve Education for All, Aadhaar enrolment is a chapter added to already existing difficulties/barriers to ensure education rights a reality for all children in the age group of 6 to 14. Even though National Commission of Protection of Child Rights (NCPCR) and its state chapters should raise voice against it as per the powers and functions laid down for them under RTE Act, nowhere it is being opposed by these institutions who are responsible to work for the best interest of the children.
For the first time in our country, learning indicators will be used in India to assess children even though it is a common practice globally which is a good step. However, the universalization of elementary education can only be achieved if there is a strong political need to understand and prioritize efforts to make education rights a reality for all.
____________________________________________________________________________________
About the author:
Naba Kishor Pujari is an author, columnist and social activist working in the domain of Education rights of the Children. He is a winner of several awards for his writing for the cause of child and women rights He has worked  with several National and International non-profits in the capacity of Advocacy and Communications in India.